Hongjie's Testimonial, Lee Kuan Yew Award for Mathematics & Science 2010, A*Star Talent Search Finalist / Singapore Science and Engineering Fair (SSEF) 2009 Gold Award Winner for H3 Physics Project / NTU Nanyang Concept Test (Physics) High Distinction - Top in NJC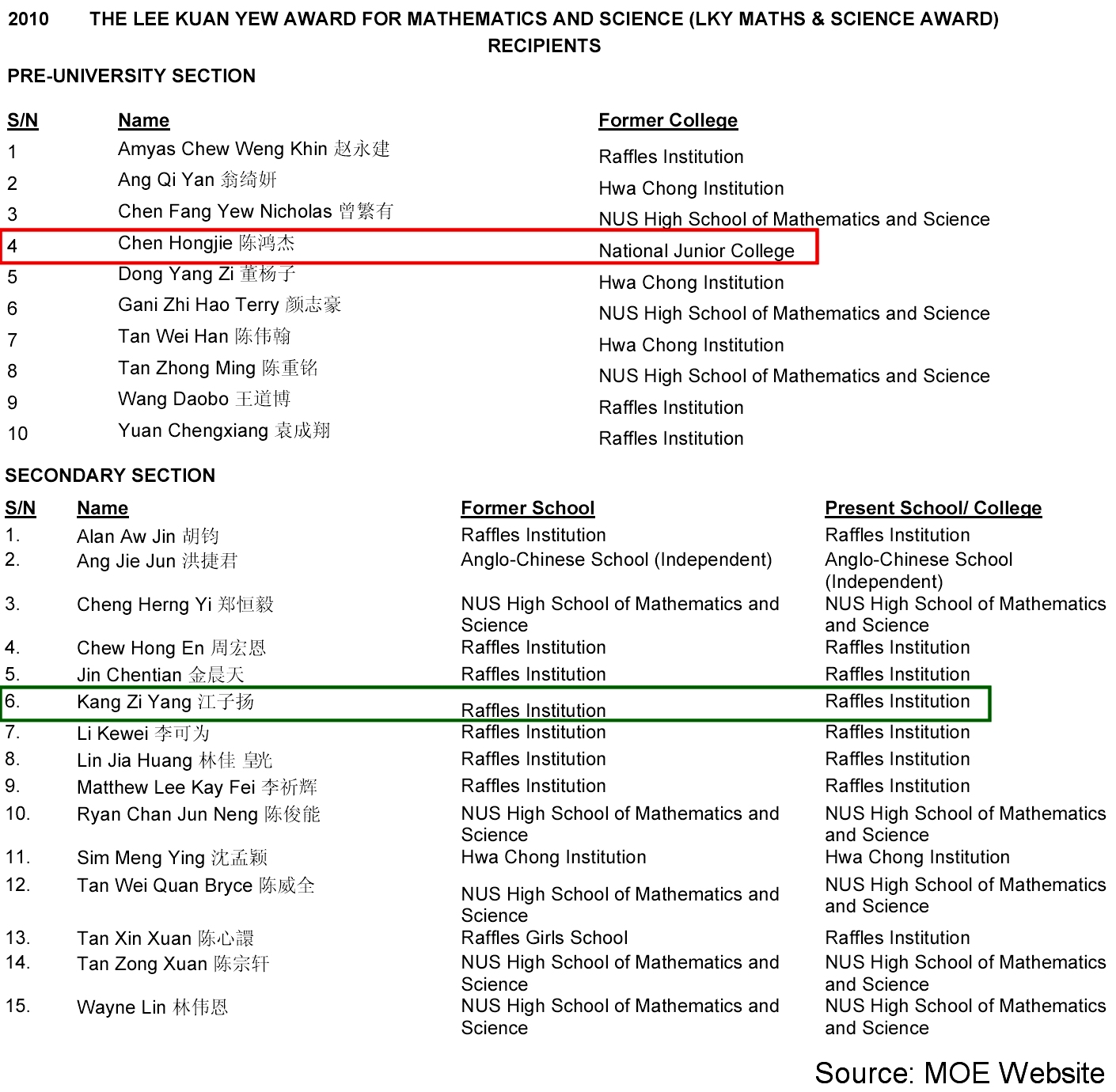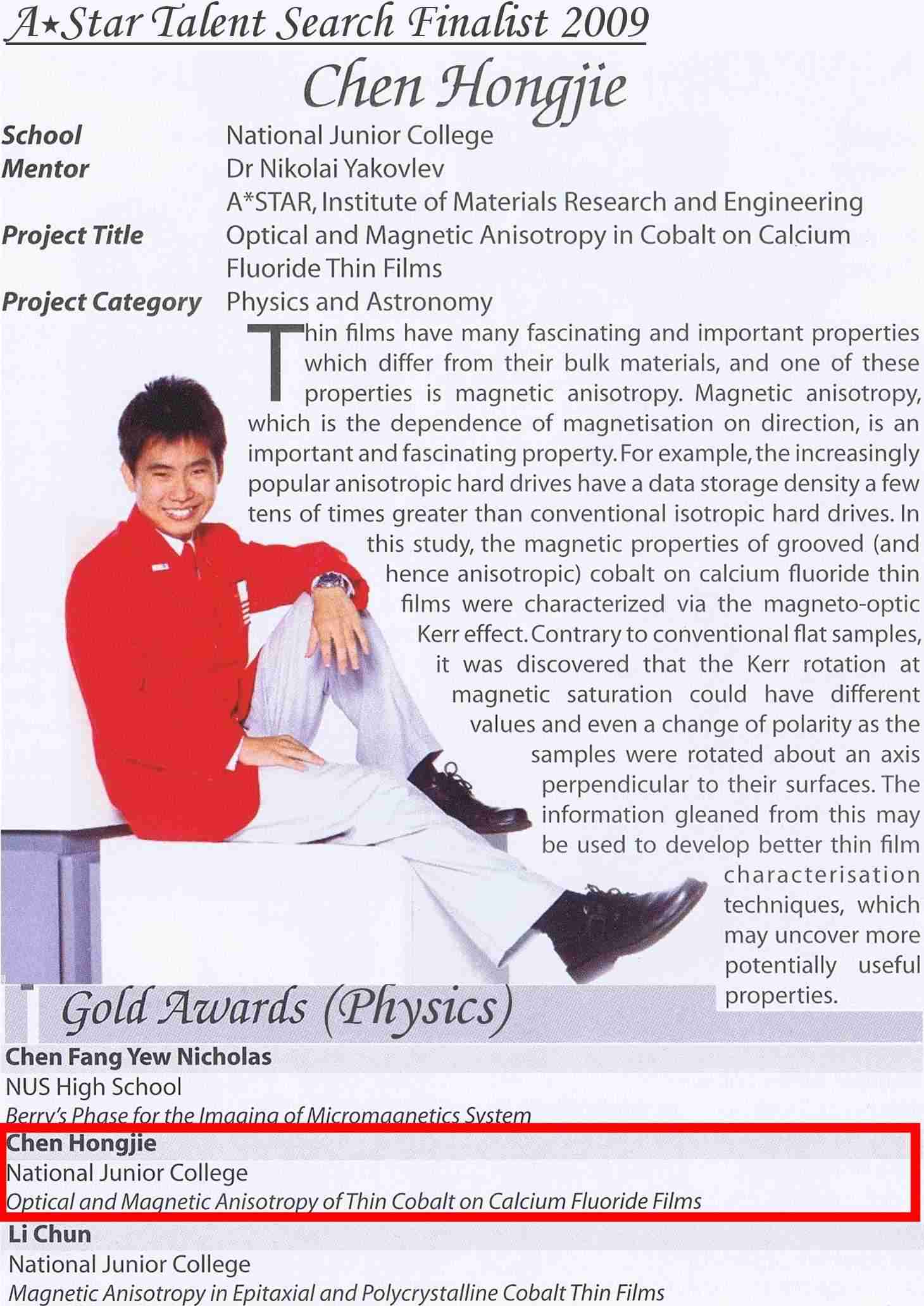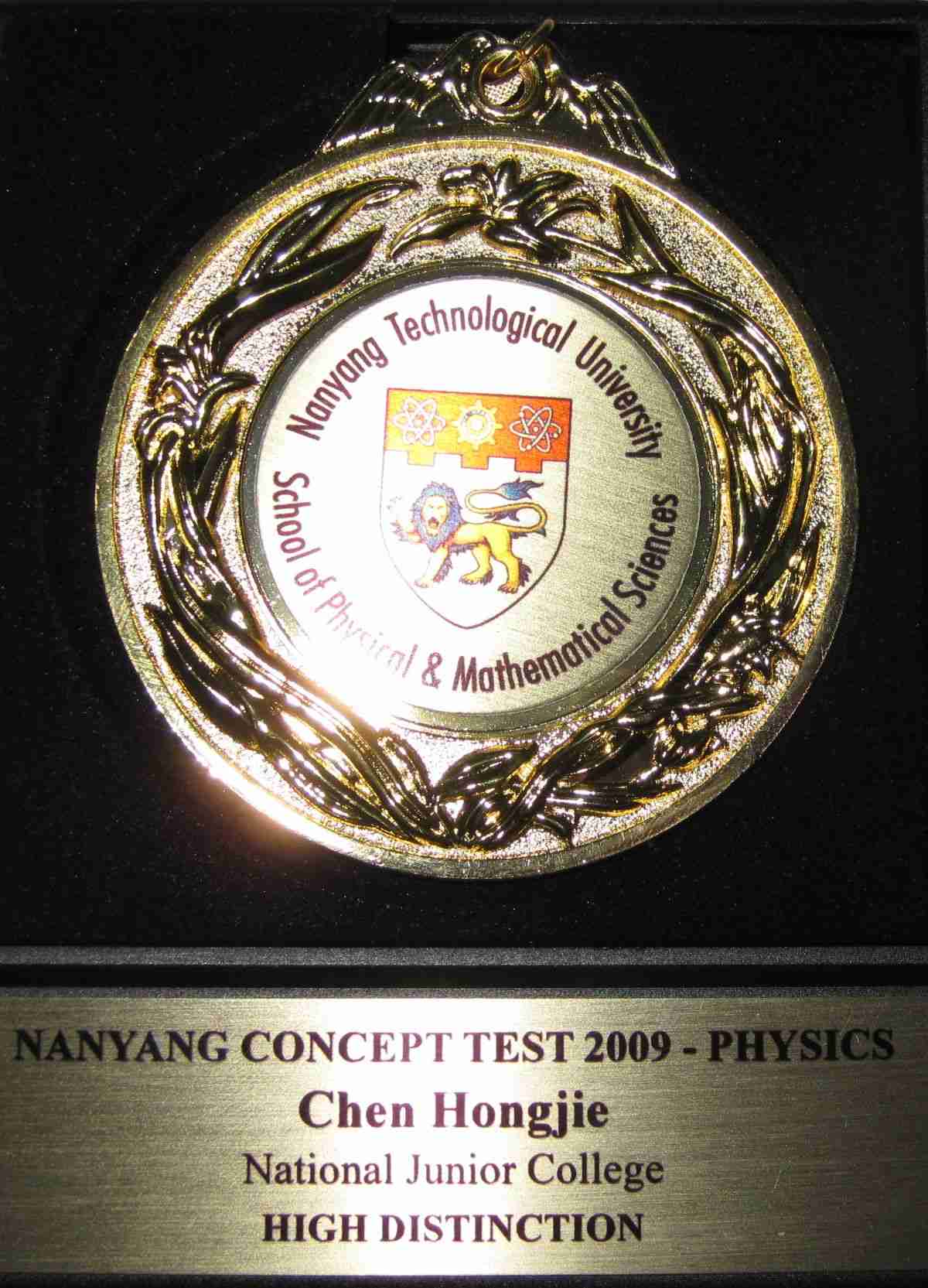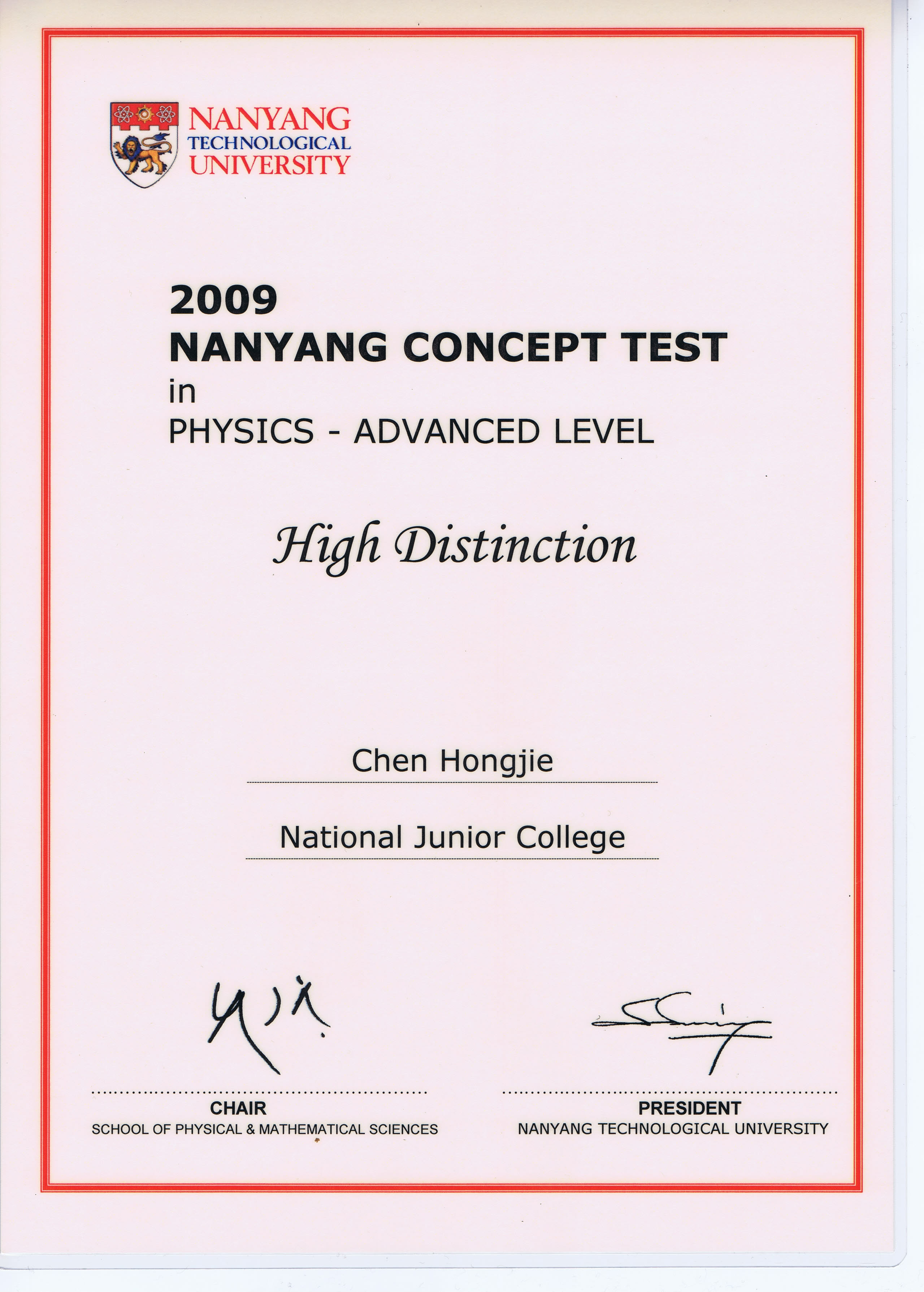 © Copyright Physics.com.sg (Registration No. 52890077C). All rights reserved.
® First Class in Physics Tuition is the Registered Trademark (TM No. T02/02149B) of Physics.com.sg
.