Zhong Yilin's Testimonial and Awards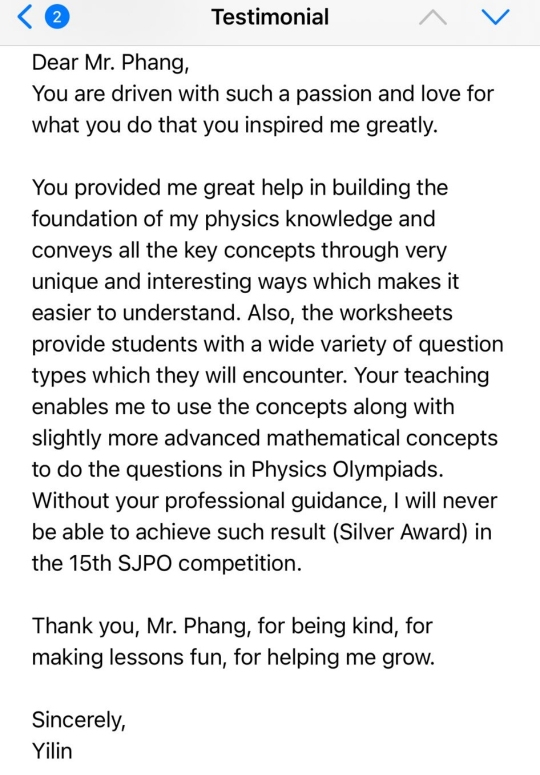 Update: Zhong Yilin, who recieved SJPO Silver in Sec 2 in 2022, achieved Gold for both SPhL and SJPO in Sec 3 in 2023.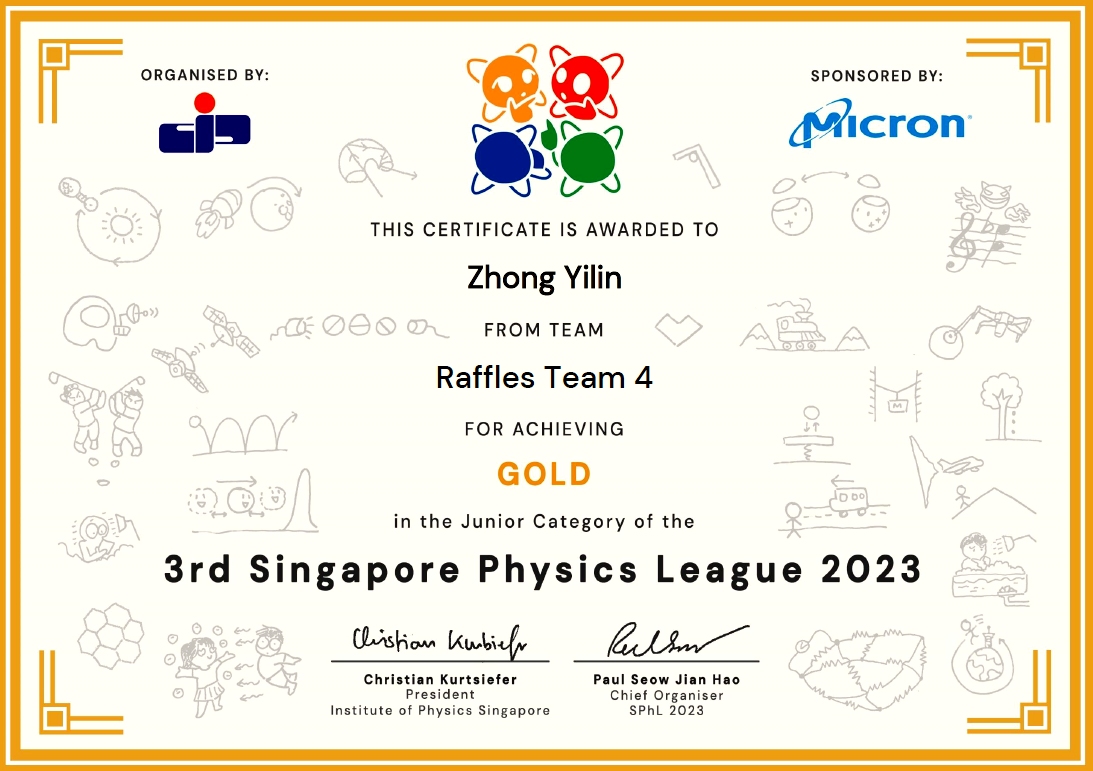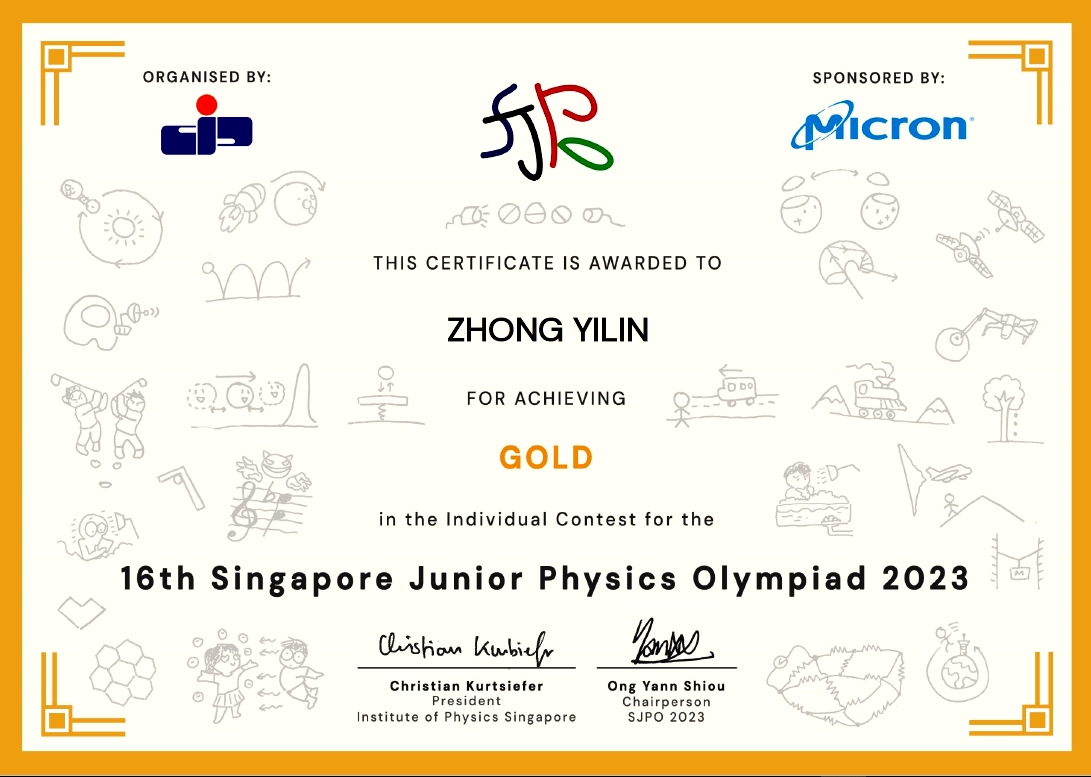 © Copyright Physics.com.sg (Registration No. 52890077C). All rights reserved.
® First Class in Physics Tuition is the Registered Trademark (TM No. T02/02149B) of Physics.com.sg
.